Setting up your call management platform with AdGeo is easy. With nearly endless possibilities in how you can manage your call traffic into your business, you only need to do four things:
Describe your needs and answer a few questions. We will translate them into an effective and efficient solution.
Carry on with building your business while we set everything up.
Test and approve the solution before it goes live.
Use your call management solution.
Even with a simple, quick and easy setup, we know that as your business grows, so will your call management needs. Adding features is simple and seamless, without disruptions, so you can continue to focus on running your business.
An Efficient Solution
Capturing your business needs and defining a solution happens up front. Our solutions are modular, meaning we can combine our "building blocks" in numerous ways to give you a customized solution, without the custom price tag or lengthy implementation times. We identify which components you need at the beginning, so you know exactly what you're getting.
Your requirements are your contract, simple and easy.
We can provision new toll-free numbers or manage the transfer of your existing ones.
We walk you through all of the available technical options, provide clear choices and explain any trade-offs.
Options and upgrade paths are built into your plan to facilitate growth.
Call data is automatically captured. Use our standard reports or create new ones.
No Heavy Lifting
As attractive as a self-serve system may seem, it means you still have to think it through, set it all up, and keep it in sync with your business. For many, managing their phone services is beyond in-house capabilities, so changes may take a back seat to other tasks or necessary updates may be missed.
AdGeo functions as a full-time member of your team who only worries about making sure your call traffic is managed the way you want it:
We stay on top of all the features you may need.
We make sure your configuration is efficient and cost effective.
We take care of everything … call features, IVRs, reporting, and more. We deal with the telecommunications providers and technology.
Everything is fully documented, giving you a quick and easy reference of all the features in your solution.
Implementation planning ensures your solution is ready before existing numbers are ported.
Testing and Acceptance
Any new solution needs to be thoroughly tested before launch. Testing often reveals opportunities to try alternate configurations and figure out what works best.
Something you will be hard pressed to find anywhere else is the ability to test your solution and experience it first-hand before your customers get to use it.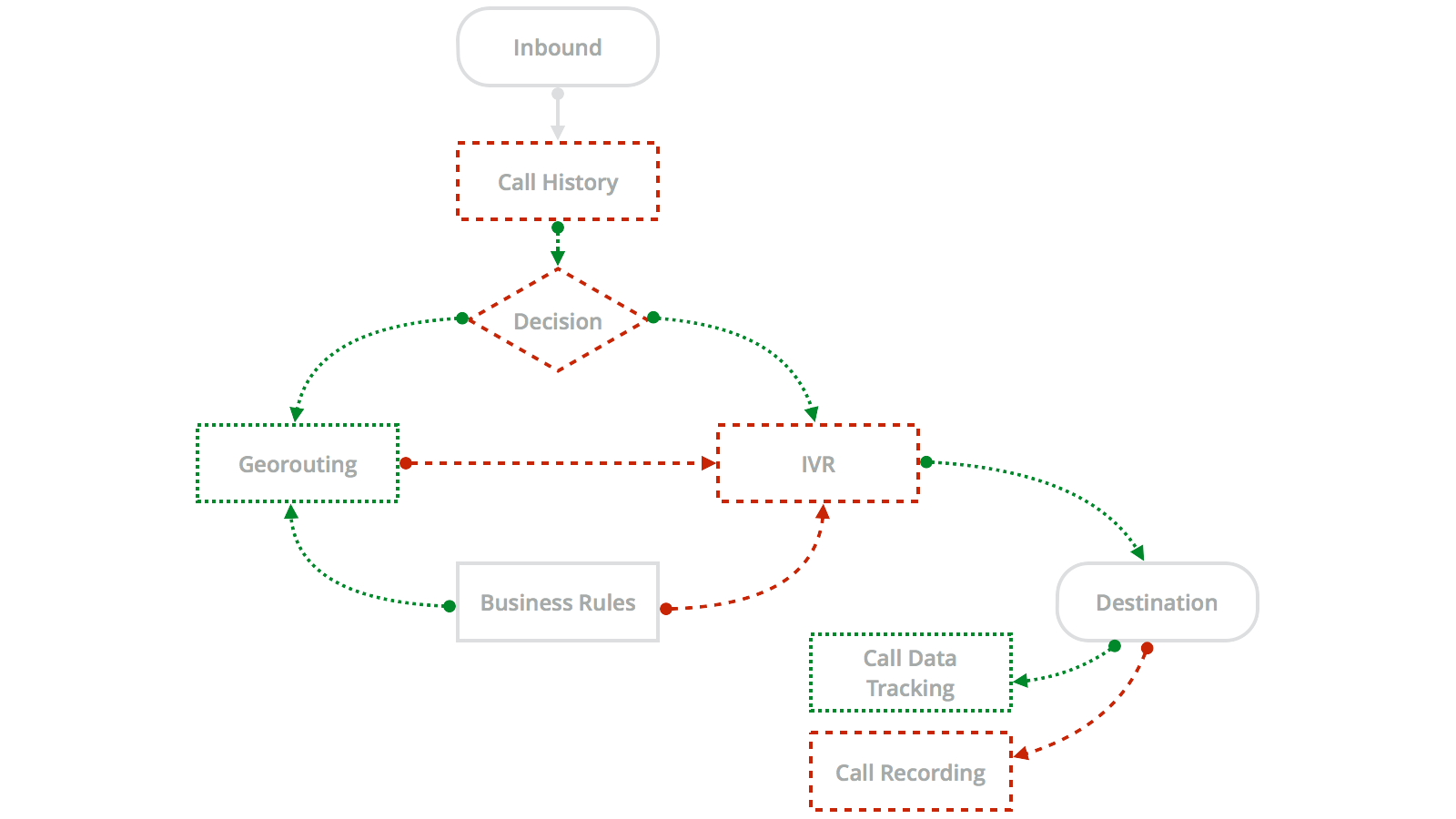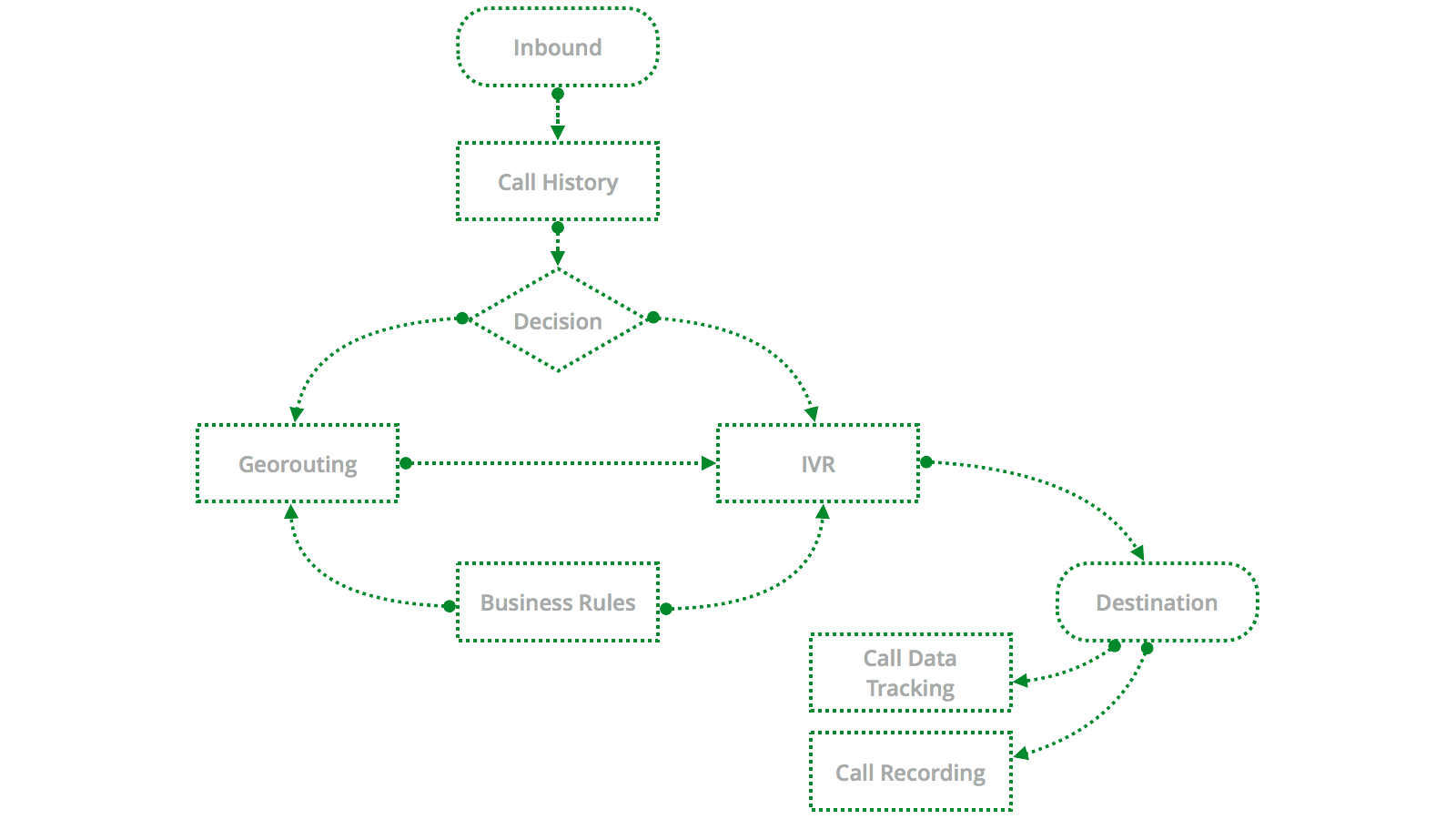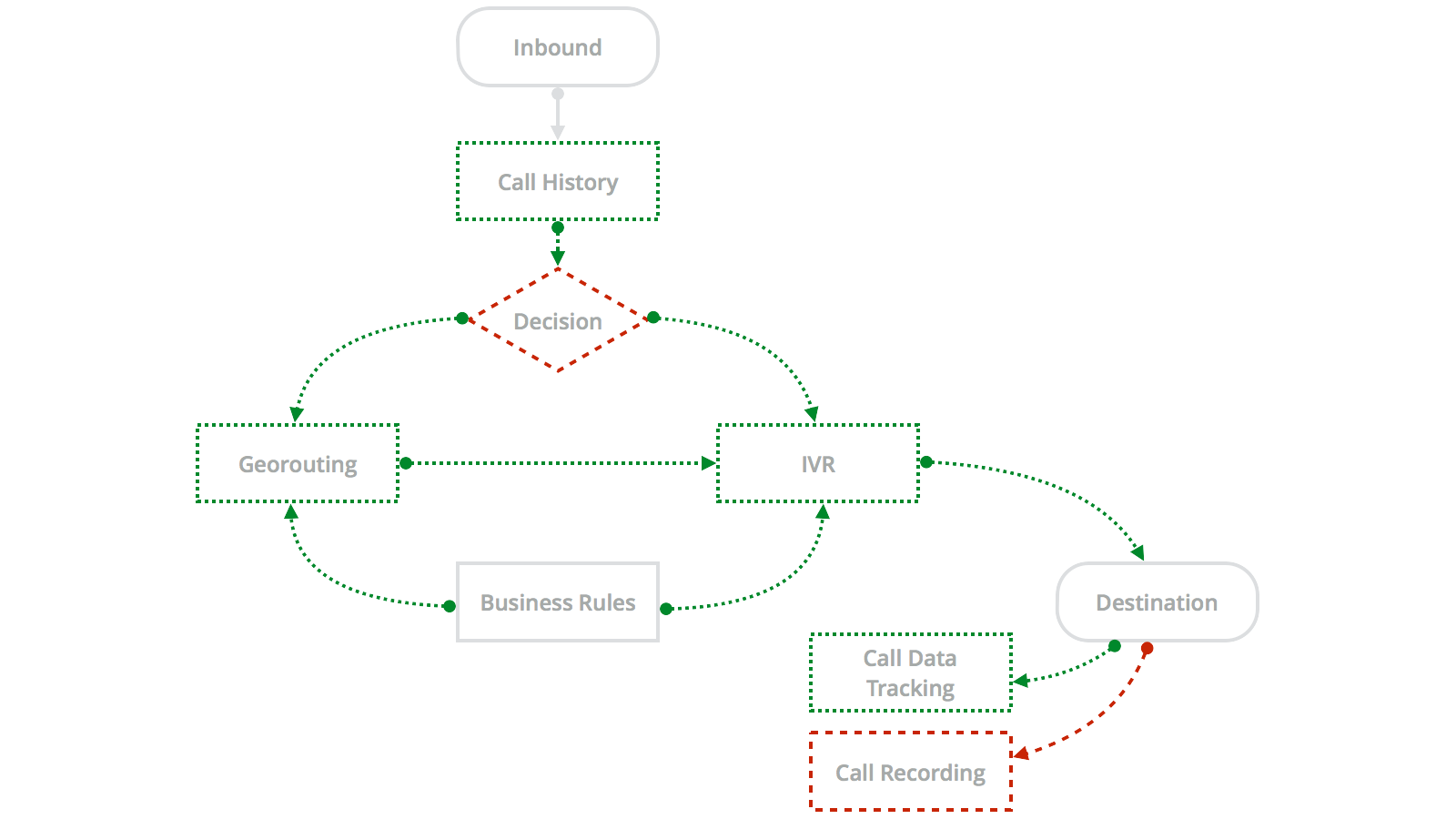 Listen to your IVR flow in a safe environment.
Make sure calls are going where they are supposed to.
Fine-tune your solution.
We'll flip the switch when you are satisfied and ready to go.
Run Your Business
You can forget about your call routing solution, because we have you covered.
We monitor your solution constantly.
Each element of our platform is fully redundant.
We respond when one or more of your locations experience an outage.
When business needs change, we seamlessly add new features, new numbers, marketing campaigns, reports and much, much more.
With 20 years in the industry, we'll use our expertise to help you get up and running faster with a tailored solution that works.